Our medically developed weight loss protocol and smarter lifestyle choices education offers dieters what they really want…a structured program that can put an end to constant dieting.
Sensible Dieting and a Smarter Eating Education to help You Maintain a Stable Weight
Ideal Protein, Discover What People Are Saying…
If you're reading this, chances are you've considered dieting before…you've probably tried a few. Perhaps you lost a few pounds (did you gain it back?), or quit because you found it too difficult, maybe it was just too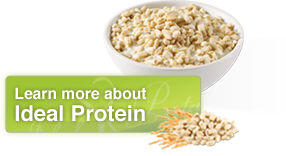 expensive to continue. Whatever your dieting history is, it's in the past…and starting today you can stop letting your past dictate your future, because our weight loss program offers dieters what they really want…a structured plan that can put an end to constant dieting.
Pick up the phone and contact us today 337-230-3614 or 337-780-9818, we'll help you discover your inner confidence as we help you shed your excess pounds and train you how to maintain a stable weight after dieting!
Your Personal Weight Loss Coach will Help You Set and Achieve Your Weight Loss Goals
The Ideal Protein Weight Loss Protocol is a medically developed weight loss method with a balanced weight maintenance plan built right in. Our dieters learn to eat smarter, in order to sustain lifestyle changes that will assist them in achieving and maintaining better well being.
The Ideal Protein Protocol is not magic (although you might think so after the first week), it requires commitment. Do you have what it takes? Contact us now
Absolutely Ideal is Authorized to Use the Ideal Protein Weight Loss Protocol and Products. The testimonials on this website are those of the individual that is identified, you should not necessarily expect to receive these results. Typical results vary from person to person and individual to individual when the Ideal Protein Weight Loss Protocol is followed properly. You should consult your physician or other health care professional before starting this or any other diet program to determine if it is right for your needs.
100 La Rue France Lafayette LA 70508 – Phone: 337-230-3614
Copyright © 2017 Ideal Protein All rights reserved.