Our medically developed weight loss protocol and smarter lifestyle choices education offers dieters what they really want…a structured program that can put an end to constant dieting.
Dr. Brad Grizzaffi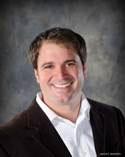 While growing up in Morgan City, LA I was around health care all of my life. Most of my family is associated with the healthcare industry in some way. It was only natural for me to follow a similar path with the overall goal and desire to help others. I was first introduced to chiropractic at a young age for lower back problems. The chiropractic lifestyle made sense to me right away, and I knew even before entering high school what I wanted to do with my life. After attending Louisiana State University I completed my chiropractic degree at Parker College of Chiropractic in 1999. Since then, I have enjoyed calling Lafayette home over the last 15 years.
I believe that in today's world, doctors should be teachers. We therefore look at ourselves as educators as well as doctors. After fifteen years of practice, my goal is to empower every patient to control their own health, first through believing that health is in fact something that you can control.
The market for chiropractic care in the Acadiana region has been well established for many years now. The healthcare market today is turning to a more preventative pro-active market. People are educating themselves on the benefits of receiving pro-active healthcare instead of waiting for illness, injury, and disease to occur. As a whole, our society is becoming healthier. We are learning more about the human body and how we function every day. Because of this, we are proud to provide comprehensive care in our office. Our chiropractic clinic incorporates a number of alternative treatments which allows us to treat a wide range of patients. Our goal is to get you better in the least amount of time possible, while making sure that you heal completely.
People are beginning to exercise more regularly. Proper eating habits and diet have become part of a regular daily routine. Nutritional supplementation is very common in most households. In addition to proper eating, hydration, and exercise, many people are looking for ways to keep their body in better shape. We are constantly learning better ways to enhance the human body and prevent illness and disease from occurring. In our clinic, our goal is to use this knowledge to the best of our ability and continue to improve the way we service the public. This is why we feel that Ideal Protein is a perfect fit for our office. As technology improves we hope to expand our services in order to be able to deliver the best form of natural health care possible.
This wide spectrum of treatment offered by a well-rounded staff gives Pinhook Chiropractic Clinic the reputation of being Acadiana's best. Our doctors and team are very experienced but will still be practicing for the next 20+ years, so you can have confidence that we will be here when you need us. We do everything possible to make sure that you not only feel better after seeing us, but that you better understand your body better so that you can take better care of yourself in the future.
I believe that almost any goal can be accomplished with passion and purpose. We are here for our patients on a daily basis and will continue to offer them the best route to health and wellness. We hope you'll visit us soon!
Sarah Grizzaffi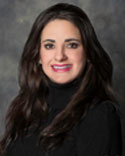 I chose to become a health coach because healthy eating and fitness is very important to me. Over the last ten years I have made nutrition a priority not only for myself but for my family. As a certified Pilates instructor, I know the importance of exercise and physical fitness; however, I also understand the challenges that we all face with reaching our weight loss goals.
I look forward to being there each step of the way with you on your journey towards optimal health and wellness.
Nancy Lopez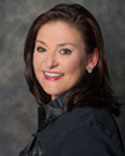 I began my journey as a health coach in 2009. Like many of my clients, I was on the diet before I ever thought about teaching other people about the benefits that could be obtained from the diet. I was looking for a way to accomplish my own goals in life. Through the tools used in the diet, I nearly lost 100 lbs. WOW!!! I know!!! I can remember thinking to myself… "That is a lot of weight!" I became very passionate about the diet, even to the point that I began coaching others in 2010.
Only you can decide what your goals are, how you want to feel, and what your ideal weight should be. My job is to help get you there. We provide the most innovative techniques, combined with a friendly, supportive atmosphere to help you reach your goals.*
*Individual results while following the Ideal Protein Weight Loss Method may vary.
Absolutely Ideal is Authorized to Use the Ideal Protein Weight Loss Protocol and Products. The testimonials on this website are those of the individual that is identified, you should not necessarily expect to receive these results. Typical results vary from person to person and individual to individual when the Ideal Protein Weight Loss Protocol is followed properly. You should consult your physician or other health care professional before starting this or any other diet program to determine if it is right for your needs.
100 La Rue France Lafayette LA 70508 – Phone: 337-230-3614
Copyright © 2017 Ideal Protein All rights reserved.